I do have to admit that I have been a huge fan of Ruthlesskk's work for years. The first house I ever downloaded from the Exchange was one of her Victorians.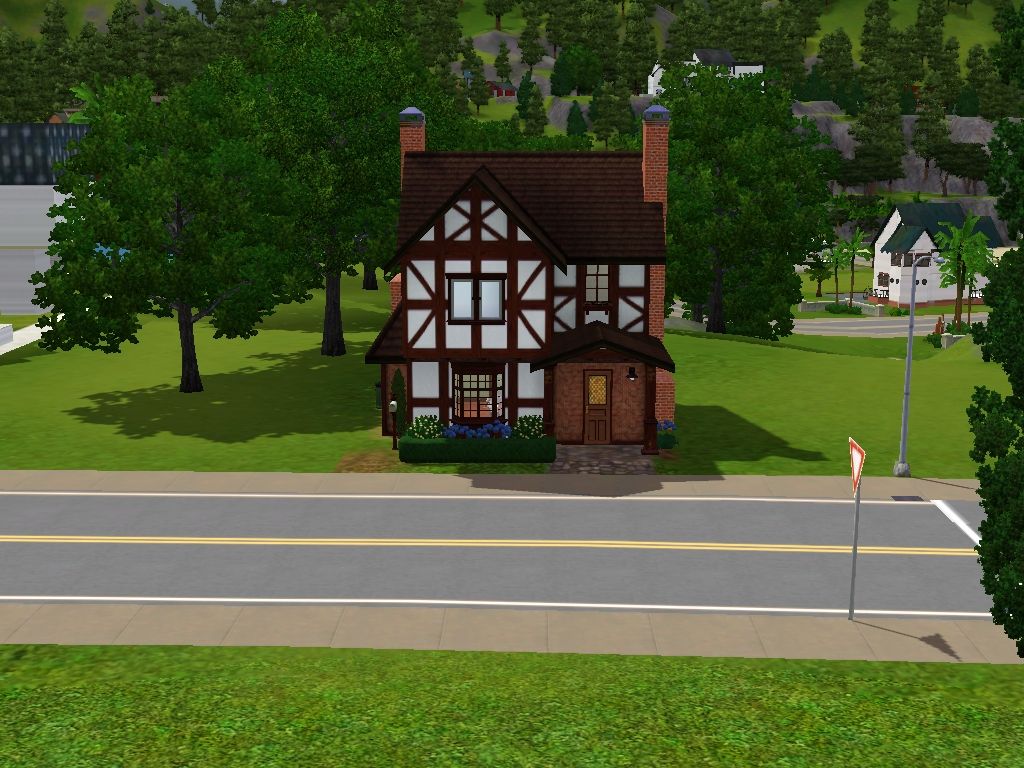 Well, she has a new build out now called the Tiny Tudor. it is on a 10x10 lot, and it has great charm even though it is a tiny space. It is also a starter home that has 2 bedrooms, and 2 full bath. There is plenty of walking room on the main floor. However, there is no room for any hobbies, or even a dresser. If, though should say when, I use this lot, I will probably add a basement. This will give some added room to expand on hobbies and/or professions.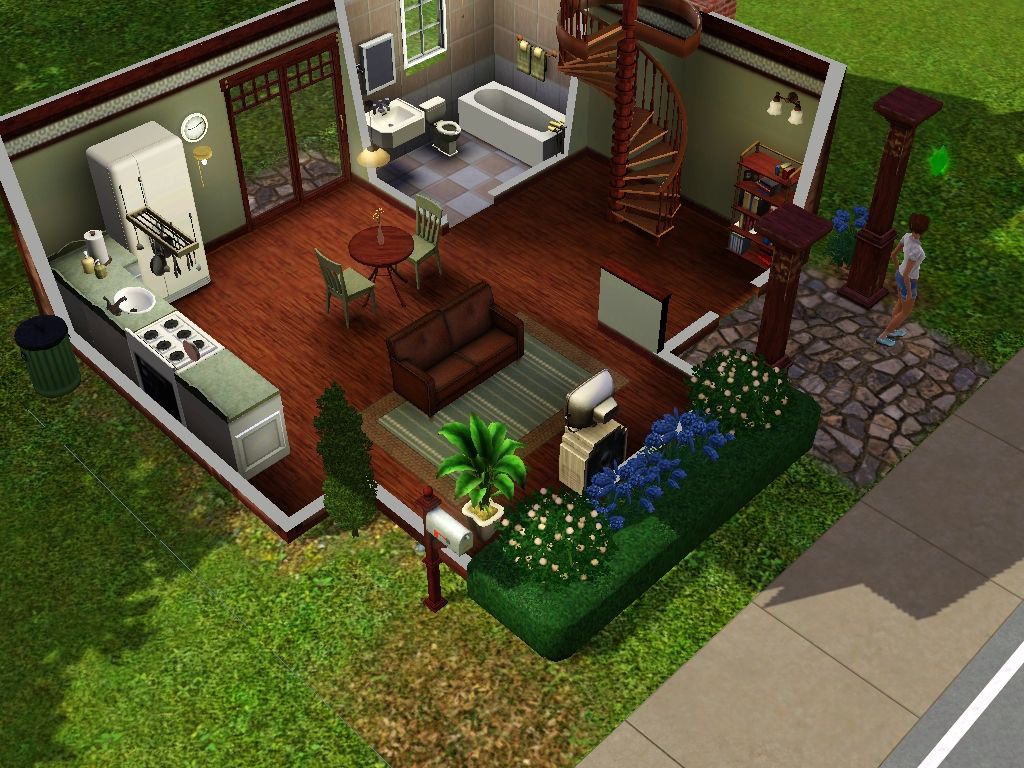 Upstairs, is the bedrooms, and the Master is an en suite. I love the mix of the colors in the separate bedrooms, but love how she was able to blend the colors from upstairs to downstairs. While different colors, they are the same pattern. Love it! When I take over this house, I do have to say that I will probably take out the en suite to add in a dresser, and maybe a desk or hobby in that niche. Though if I add the basement, I might not have to! LOL
I don't say this to denegrate the design of the build. Just saying what I would change as a player to make it a bit easier. I did hear her mention in her
thread
for this lot, that she was thinking of putting it on a slightly bigger lot to be able to add a garden, and some elbow room. Think that will be great!
Ruthlesskk has always been a favorite and this build just confirms it. She is especially known for her Victorians, and I love that she is stepping out of her comfort zone to try new things. And succeeding! If you would like to explore for yourself, download a copy
here
.
Thank you Ruthlesskk for sharing, and Happy Simming to all!